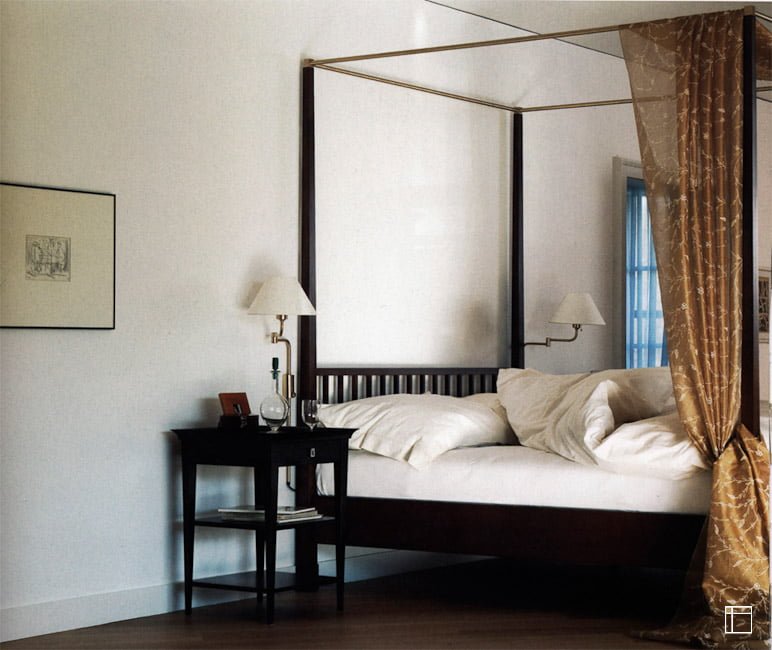 Wiener Werkstaette Interior Design: Cloud Nr.9 – Hotel Room – INDOOR Ξ Architecture Solution Detail


Unforgettable nights or a relaxing sleep do not tolerate distractions.
The goal was, therefore, to limit the bedroom to the essentials, without removing the poetry.
This four-poster bed covers and optically protects your space for dreaming.
Immediately there is a sense of solitude.
You are separated from the daily events, Recreation starts immediately.
Freely moveable fabrics guarantee flexible control of the in- and outsights to the bed.
Finally, you can even watch TV in bed without disturbing your sleeping partner.